Underfloor heating
In combination with Kaindl floors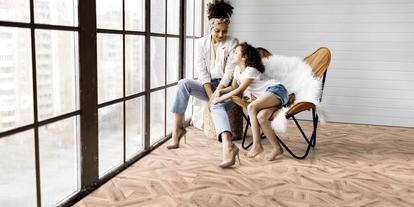 Quality products.
Made in Salzburg.
The Thermal Resistance of Floor Coverings
Whether a floor covering is suitable for underfloor heating depends largely on its thermal conductivity. In order to achieve sufficient heat transfer to in the room to be heated, the heat transfer resistance should not be greater than 0.15 m² K/W. The thermal resistance of Kaindl floors is 0.06 - 0.09 m² K/W, and thus in a favorable range.
For heat requirements greater than 65 watts/m², we recommend the use of additional heating sources. For floating installation of Kaindl floors, it is essential to take into account the thermal resistance of the impact sound insulation used when determining the overall thermal resistance.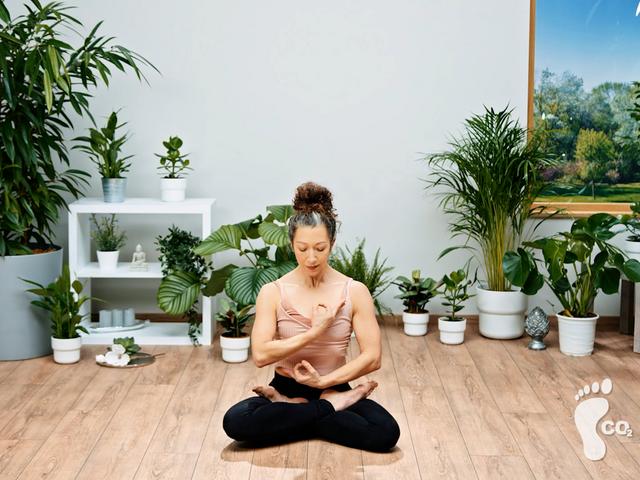 Laying the floor on an underfloor heating system
Please observe the following instructions when installing a Kaindl floor on a hot water underfloor heating systems:
Screeds must be installed in accordance with industry standards. Basically, all mineral subfloors must be heated up before laying Kaindl floors so that no harmful moisture can escape.
The heating capacity must be brought up to the maximum heating capacity in daily 5° C increments. This is also important for each subsequent heating period. The period during which the heating must be run at full load depends on the screed type and screed thickness.
After this full load phase, the heating is lowered again in daily 5° C increments. For safety reasons, the heating screed is heated up again after a heating pause of 5-7 days (see appendix). If the heating up and down is done by the heating contractor, he should keep and present a heating protocol without being asked.
Prior to laying, a moisture measurement must be carried out at the points designated by screed layers or heating contractors using a CM device.
To check the dryness of the screed, lay out several pieces of PE foil (approx. 50 x 50 cm) and tape the edges. If after 24 hours no condensate has accumulated under the foil and the covered screed surface has remained the same color, the screed is dry and installation of the flooring can begin.
Before laying, the heating must be turned off for 1-2 days. The surface temperature of the screed must be at least 15° C, but max. 20° C during installation.