People at Kaindl
Employees and corporate culture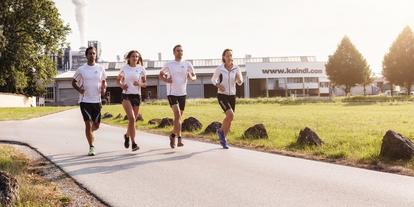 Quality products.
Made in Salzburg.
This is what our employees say
I started at Kaindl as an apprentice 30 years ago. Since then I have got to know virtually every commercial and administrative department – a very instructional experience! I was appointed as Sales Director in 2008 and my team and I work hard at achieving Kaindl's success.
Thomas Winter
Sales Director
As an executive employee at Kaindl, I have all the opportunities I could wish for: production systems that are always state of the art, great prospects for my personal development and self-fulfilment – and, of course, colleagues with a great team spirit who I can always rely on.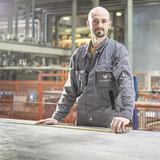 Jörg Heger
Production Manager, Laminating & Customisation
Never standing still, learning something new every day, finding solutions in a highly networked field of activity, achieving improvements through collaboration and providing good customer service without losing sight of economic efficiency for the company – these are just a few of the aspects that challenge me in a positive way time and again.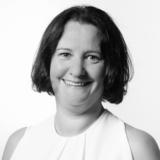 Katharina Thor
Sales Office Managerin
Djordje Zdravkovic
Ich absolviere bei Kaindl eine Lehre als Metalltechniker. An meiner Arbeit schätze ich vor allem, dass sie so vielseitig und abwechslungsreich ist. Jeder Tag bringt eine neue, spannende Herausforderung mit sich. Ich habe großen Spaß daran, eigene Ideen einzubringen und an interessanten Projekten mitzuarbeiten.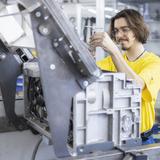 Djordje Zdravkovic
Metalltechniker