Frequently Asked Questions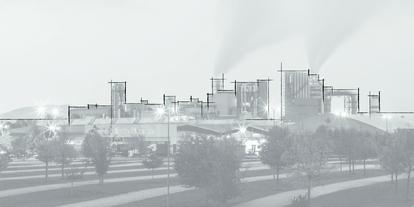 Quality products.
Made in Salzburg.
All about floors
How do I lay a flooring correctly?
Can the flooring be bonded onto the subfloor?
Kaindl Veneer Parquet wooden floorings can be bonded onto the subfloor. Please read and follow the info sheet.
Which flooring is suitable for underfloor heating?
Kaindl floorings are also suitable for problem-free laying on hot water underfloor heating. However, based on the knowledge currently available to us, Kaindl floorings should not be laid on electric heating. You will find more info in our info sheets.
Can a new flooring be laid on carpeting, or does the carpeting have to be removed first?
Carpeting must be removed before laying the Kaindl laminate flooring. If you lay the flooring on carpeting, increased movement can occur in the area of the tongue and groove joint when you walk on the floor. This causes a height difference and as a consequence, opening of the joint.
How do I lay flooring if the subfloor is uneven?
What is a vapour barrier for floorings and what is it for?
A vapour barrier must always be laid on mineral subfloors. If you omit the vapour barrier, moisture moves until moisture equilibrium is established between the flooring and the subfloor. After a while, the edges of the flooring can swell due to increased moisture and thus damage the tongue and groove joint causing the joint to open as a consequence.
When must expansion joints be made when laying a flooring?
Wood expands, you must therefore always maintain a distance of 15 mm between the panels and walls or other fixed elements (for example, heating pipes, columns). Threshold strips, beading/scotia or bead mouldings are used between the individual rooms.
Expansion joints must be installed in rooms with more than 10m in the longitudinal direction and 8m in the direction of the panel width.
For more precise info, please read and follow the laying instructions for your flooring.
What must I do if a flooring panel taken from the packaging during laying is damaged?
Kaindl makes all reasonable efforts to deal with any complaints to the satisfaction of both parties. We therefore ask you to check the panels for visible defects before you start laying them. Used panels are excluded from defect claims! If defects occur, stop laying and using the panels immediately!
When can I load the flooring after laying?
As Kaindl floorings are no longer bonded, thanks to the click system, the flooring can be loaded immediately after laying.
How does the room climate influence the flooring?
The ideal room climate for floorings is 20-22°C and 50-60% relative humidity. Large climate fluctuations can cause to slight joint opening and deformations.
Is laminate suitable for damp or wet rooms?
Environment & health
Does laminate flooring emit formaldehyde? Is that environmentally hazardous?
The laminate flooring we supply consists mainly of wood. The emission of formaldehyde from wood in its natural state lies at around 0.005-0.015 ppm. The emission of formaldehyde from our finished products is far below the legal limit values of Emission Class E1 (< 0,1ppm EN717-1). The emission of formaldehyde from our laminate flooring immediately after production and installation lies at 0.005-0.03ppm. This emission level is not continuous; after six weeks it is down to just one half of these values.
Do Kaindl products contain harmful substances?
Kaindl products are safe. Kaindl produces on the basis of Austrian and European standards and is also monitored regularly by worldwide reputable test institutes.