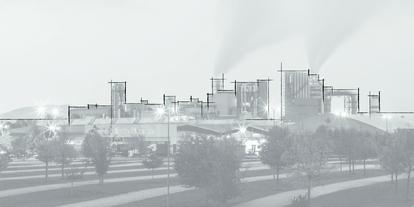 Quality products.
Made in Salzburg.
Copyright / Liability
In view of the technical properties of the Internet no liability can be accepted for the authenticity, correctness and completeness of the information made available via the Internet. Furthermore, no liability is accepted with regard to the availability or operation of this homepage and its contents.
Any liability for direct, indirect or other damage, regardless of its cause, arising from the use or unavailability of the data and information on this homepage is excluded as far as is legally possible.
The contents and all design elements of this homepage are protected by copyright. Copying and/or reproducing the website (including printing it on paper) in part or in whole is only permitted for the purpose of submitting an order to Kaindl or for the purpose of using the website as an informational and purchasing resource. Any other use, in particular storage in databases, reproduction and any form of commercial use without the consent of the organisation concerned is prohibited. The inclusion of individual pages of our website in third-party frames is prohibited.
KAINDL, KAINDL FLOORING, KAINDL HOLZINDUSTRIE, the KAINDL logos, the product logos and product names belonging to Kaindl and all design elements of the website are protected by copyright. All other trademarks, product names and company names listed on this website are the exclusive property of M. KAINDL GmbH or their respective owners.
This website utilises Google Analytics, a web analysis service provided by Google, Inc.("Google"). Google Analytics utilises so-called "cookies"; these text files are stored on your computer and enable an analysis of how you use the website. The information generated by the cookie on how you utilise this website (including your IP address) is transferred to a Google server in the USA where it is stored. Google uses this information to evaluate your use of the website, to generate website activity reports for the website operator and to provide other services relating to website and Internet utilisation. Google will also forward this information to third parties if required to do so by law or if the data is processed by third parties on behalf of Google. Under no circumstances will Google collate your IP address with other data maintained by Google. You can prevent the installation of cookies by adjusting your browser settings; however, please note that you will not be able to use all the functions of this website if cookies are disabled. By using this website you agree to Google processing the data relating to your person as described above for the purpose as described above.
TERMS OF USE KAINDL WEBSERVICES
By completing the registration process you declare your consent to the following terms of use:

Data Protection
Please note that the data collected within the scope of statutory regulations is stored exclusively for internal purposes and will not be shared with third parties. You are entitled to view your personal data and to submit a request for amendment or deletion. To do so, please send an email to: sales@kaindl.com or contact us by telephone.
LEGAL FRAMEWORK

A. Exclusion of liability
Our online content is intended to serve and inform you. It is based on sources we consider to be trustworthy. However, we cannot accept liability for the completeness, selection and correctness of the information contained in electronic links, articles in various sections and the image database.
Furthermore, Kaindl does not accept any liability for third party content accessible via links from its web service. Kaindl will immediately delete any link or links or content accessible from its web service that proves to be illegal in nature.
Please note that the web service content cannot substitute a personal consultation. The information provided via this web site cannot be used in any way to establish a legal relationship between Kaindl and the user.

B. Image database usage rights
The database image material is made available exclusively to active Kaindl customers and the agents and partners authorized by Kaindl. No rights whatsoever are transferred to the user by making image material available to him; these rights remain exclusively with Kaindl. The user of the database image material may use it to create sales documents, templates, sketches, printed documents and for layout and presentation purposes as well as for press communications. Kaindl is entitled to prohibit the use of image material from case to case.
It is prohibited to pass on the images to unauthorized third parties or to duplicate or redesign it without first obtaining Kaindl's consent in writing. This also includes passing on links and other cross-references to images available via the Internet.
Exclusive rights and holdback periods must be agreed separately.
In general, the user is obligated to abide by the principles of Austrian media law or comparable regulations of journalistic due diligence. The user is obligated to hold Kaindl harmless from third party claims and to bear the consequences of any legal infringements inter partes.
The following actions require the previous consent of Kaindl:
a) The mass reproduction of image material
b) Storing image material in online databases, publication on social networks (like Facebook, Twitter, Instagram, ...) or other electronic archives that are accessible to third parties
c) Providing image material on data storage devices to unauthorized third parties
In the event the business relationship between Kaindl and the user is terminated or the user is excluded from using the online material, the user shall be obligated to delete all digital images from electronic archives and data carriers without prior notification.

C. Copyright notice
2018 Kaindl.com All rights reserved. Text and images published on www.kaindl.com (e.g. decors, photos of rooms, logos, sketches, product images, etc.) are protected by copyright. Every unauthorized duplication and/or distribution or provision to third parties represents an infringement against copyright law. Reading out even insignificant components or data represents an illegal act of duplication and will be prosecuted through civil and criminal courts of law.

D. Costs
Our web service and image database are made available to users free of charge.

E. Final stipulations
In the event one or more of the preceding stipulations should be or become invalid this shall have no affect on the remaining stipulations.
The place of fulfillment and jurisdiction for all claims arising from the use of the web service is Salzburg, Austria.