Blackback
Avoid glue penetration easily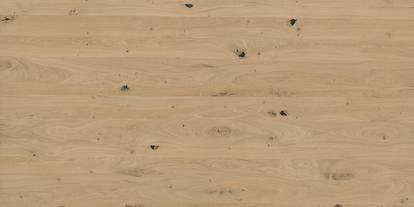 Quality products.
Made in Salzburg.
Initial situation:
Black glue lends the voids in rustic veneer species with cracks and loose knots a visually desired background. The penetration of the black glue through the wood's pores, which means there where it is not wanted, leads to complaints. The glue penetrates more or less depending on the wood density and veneer thickness, and is only conditionally controllable. All producers are confronted by this problem.
The Kaindl solution:
A substrate with black priming film made by the Kaindl melamine faced board production on both sides is glued with transparent glue in the veneer department before it is faced with rustic veneers!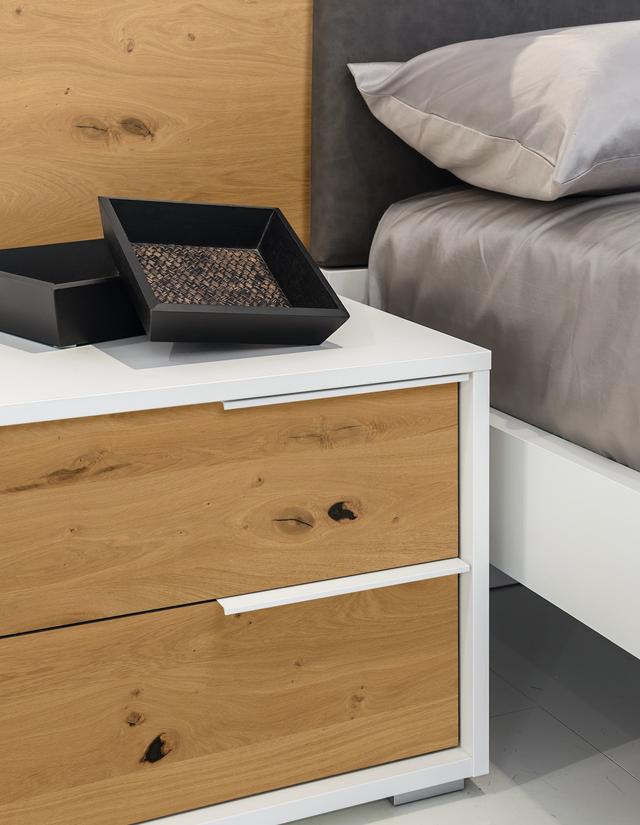 The special aspect of Kaindl Blackback
Ideal for open features

Whether Reclaimed Oak, Wild Oak, Knotty Oak, Swiss Pine or Knotty Spruce: Kaindl Blackback is suitable for all rustic wood species with open features.

Visually faultless results

Kaindl Blackback ensures faultless looks without disturbing glue penetration in the wood pores.

Innovative & unique

Original wood veneer based on technical refinements in the coating – our in-house solution is unique worldwide.

Quality made in Salzburg

Kaindl wood veneered boards are ecologically valuable, use resources carefully and benefit from high-quality machining.