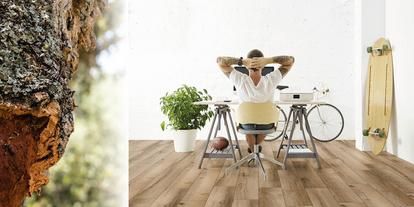 Quality products.
Made in Salzburg.
Trendy and robust
The robust design floor with integrated cork impact sound insulation.
With Solid Flex, you are choosing a modern PVC-free floor that can be used throughout the entire living area. Above all, the integrated cork impact sound insulation ensures maximum comfort and reduced walking sound levels. Thus, an additional underlayment is not necessary with this floor. The installation of the floor is simple and straightforward.
* Tested according to NALFA Laminate Surface Swell Test and according to ISO 4760 (Topical moisture resistance — Assembled joint).