Wood procurement
Kaindl as a reliable purchaser of wood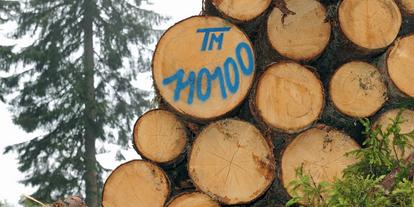 Quality products.
Made in Salzburg.
Your benefits as a wood supplier
Fair prices

We offer transparent and market-based prices for your wood.

Your constant customer

We are the world leader in our field and wood is the basis of our products. That is why we are interested in long-term relationships with our suppliers.

Flexible transport

Our goal is to handle logistics processes quickly and efficiently. Kaindl offers you flexible delivery by road or rail. We will also be pleased to take over the entire transport arrangements on request.

You can rely on us

Wood procurement is a matter of trust. A decision in favour of Kaindl is a decision for an efficient and flexible wood purchaser.